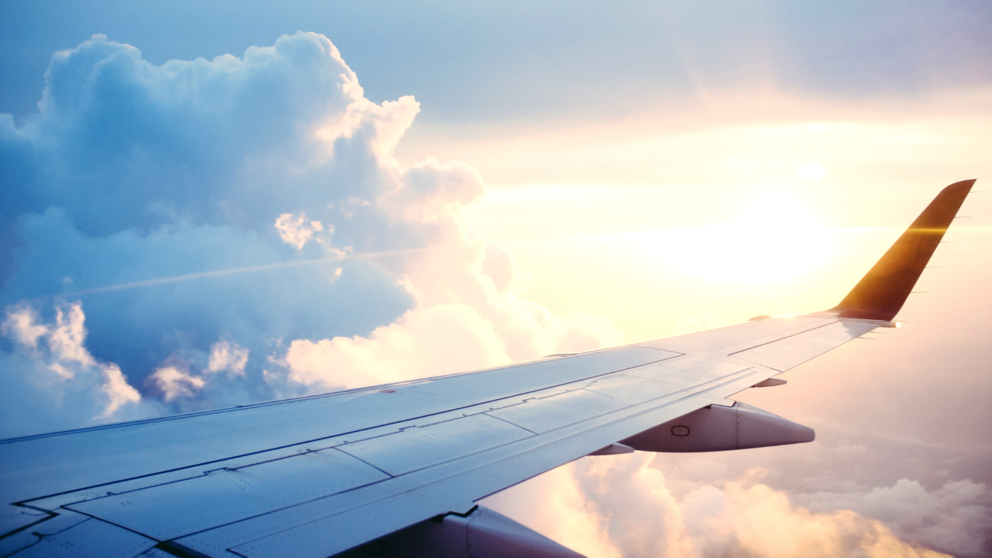 2023 International Business Trends
2023 has been quite a year, and it's almost halfway over. Have you been following global business trends throughout the year?
Keep reading to learn more about the top trends in international business for 2023.
1. Remote & Hybrid Work
This probably won't come as a surprise, but remote and hybrid work are an ongoing trend post-pandemic. The number of people working remotely tripled between 2019 and 2021. In contrast, employers are becoming less confident in their remote employee's productivity.
As the rates of remote and hybrid work increase, more employees are prioritizing job flexibility with 35% claiming they won't apply for jobs where remote work, even part time, isn't available. In the last three years, the percentage of employees who want to continue working remotely has increased to 78%. In 2022, it was found that 50% of full-time employees in the US worked hybrid, 30% worked fully remote, and 20% worked full time in an office, meaning over half were able to get their work done from home.
Though many employers are continuing to offer remote or hybrid options for employees, it's expected that 77% of companies will be changing their policies to require employees to work in an office for a required number of days each week. Companies are implementing productivity monitoring systems including screen monitoring, keystroke recording, and facial recognition technology to check that employees are working throughout the day. The number of companies using these monitoring technologies has doubled since the start of the pandemic.
2. Talent Sourcing
2023 has seen trends in big tech layoffs, quiet quitting, and talent wars. HR recruiters are now seeing an additional challenge of what many are calling the beginning of the 4th industrial revolution. This has introduced the trend of finding hidden talent.
More HR recruiters are finding there is a shortage of skilled workers to fill open jobs. Employees are also increasing the frequency of how often they change jobs or careers, leading to mass resignations, and diminishing employee loyalty. Younger workers in particular continue to demand more from companies that are already battling inflation.
Despite these challenges, there are ways that HR recruiters can attract and retain top talent, especially in younger employees. Offering good benefits, a positive company culture, authentic and approachable leadership, diversity, and opportunities to be heard and contribute are all things that potential employees are looking for. Continuing to offer job flexibility with options for remote and hybrid work will also attract more potential employees.
3. Industry Events
The pandemic put the whole world on pause for a few years, including limiting business travel. Despite the disruptions, many events continued virtually. But with the world opening back up, more businesses are getting back to prioritizing and participating in in-person industry events such as conferences and trade shows.
There are many event opportunities both domestically and internationally. Whether you're exhibiting or attending, these events offer great opportunities to network, meet prospective clients or partners, identify trends, and increase your brand awareness. Blueback Global has participated in a few events in the last few years, most recently going to the Running Remote Conference in Lisbon, Portugal in April and will be heading to Las Vegas this month for SHRM.
4. Improving the Customer's Experience
Another disruption caused by the pandemic was to supply chains. Customers' faith was lost, and many businesses are still trying to recover. This has led to an increased focus on improving the customer's experience.
Companies are trying to gain customers' trust and business back by converting regular interactions into unique, immersive, and personable experiences. It has been found that customer service is strongly connected to business performance. Many are trying to utilize different technologies, including AI, to better streamline processes for consumers.
5. Artificial Intelligence
2023 is continuing to see the integration of Artificial intelligence (AI) in businesses. With the world continuing to change at a rapid speed, businesses need to be as efficient as possible. Companies are redesigning their processes to incorporate more technological tools such as AI to improve automation.
Global business teams are increasing their investments in AI tech solutions and other popular technologies like 5G, blockchain, VR/AR, and cloud computing. Using these tools for automation can create more flexible operations, give insights with greater accuracy, boost cybersecurity, track quality, and monitor performance. According to a McKinsey report, 65% of tasks can be automated by AI, and 45% of business leaders have said that they've deployed some level of AI solutions in their company.
6. Sustainability
Sustainability has been a consistently growing trend. But what does this look like for businesses internationally? Most companies have made some level of commitment to sustainability, yet more consumers and stakeholders are calling for companies to go beyond minimum requirements.
Though 86% of executives say that their company has made a commitment to sustainability, only 35% have followed up with actionable strategies to reach their goals. More businesses are listening to consumer demand to produce results with transparency in their sustainable practices. If a company improves its ESG processes, it has led to increased customer loyalty.
Within the next five years, the EU will require 50,000 companies to be more transparent about the reporting and accountability of their environmental footprint through their new Corporate Sustainability Reporting Directive (CSRD). Initiatives like this will lead to companies updating their sustainability plans with clearer goals, and actionable items with deadlines that produce achievable goals. It's expected within the next three years that companies utilizing technology could have the greatest impact in improving sustainability.
*****
These are some of the top trends in international business for 2023. Which of these international business trends have influenced your business? Being aware of and understanding these trends can be key for any business, as they will have varying impacts.
Curious to see how international business trends have changed over time? Check out our articles on international business trends in 2019 and 2020.
About Blueback Global
At Blueback Global, a TopSource Worldwide Company, we're your international people. We provide international expansion, operation, and hiring services in over 180 countries worldwide. Our global teams cover all 24 time zones with offices in the US, the UK, Singapore, Nicaragua, Hong Kong, and South Korea.
If your company is in need of expert advice on global expansion through employer of record, global payroll and accounting, statutory compliance, or immigration support, connect today with our team of experts.