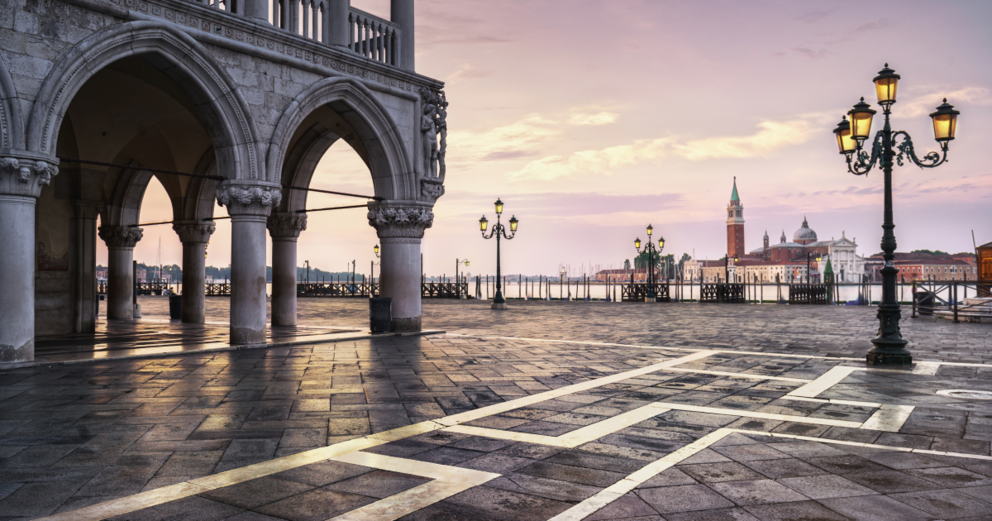 Are You Ready to Go Global?
You've done your research on global expansion. In fact, you've done what feels like more research than you did for your capstone paper in college. You've asked close advisors their thoughts on the subject – but they prefaced their responses with something to the extent that international expansion isn't really in their wheelhouses, yet gave their ideas regardless. You've sorted through data and numbers and made hard calls on what information is useful and what is useless. You simply want to know if you're ready to expand your business globally.
Crossing The T's And Dotting The I's
Companies expanding internationally are quite diverse. They range from start-ups to well-established enterprises and everywhere in-between. But how do you know that your organization is ready for the global jump? Robert Vis shares some powerful insights into this question. In his Forbes article, he points out that one of the most important things for companies looking to expand internationally to do is to "Iron Out the Infrastructure."
Vis says, "Don't underestimate the importance of infrastructure when you're planning an international expansion. Business regulations, tax codes, legal standards, and other requirements differ from region-to-region. Iron them out before you make the leap."
This advice is significant. One of the worst things a business can do is officially launch abroad but fail to realize the unique tax codes or other baseline procedures for its new country. You don't want to be in a position where you're trying to remember the conversation you had with a senior leader, who's a bonafide traveler, and wondering why he/she never filled you in on something like regional business criteria. No, before you officially transition to global standing, you'll want to ensure that you're knowledgeable of all the various regulations. Knowing these ins and outs is a critical component of your international expansion strategy. But once you have this in sync, you're one step closer to global business expansion.
Prep Work Makes The Global Expansion Work
Companies that have expanded internationally have typically done so successfully through intense preparation. Rhett Power, a contributor for Inc., details four vital considerations when mapping out your expansion: Cultural Fit, Partners, Service Expectations, and Different Populations. These are all valuable items to analyze when evaluating your move abroad – especially working with partners.
Power says, "Don't waltz in and assume you can take over the local scene," and he's spot-on here. But how can you gain that local confidence to impact the market you just entered? I wouldn't recommend relying solely on that time you backpacked abroad for a few weeks. The most calculated approach would be to form a strategic partnership with a group that successfully expands businesses overseas. If we're honest, failure to take this step could be a mistake that prevents your global launch before it can even start. However, forming this relationship is one of the more straightforward steps when charting your international jump. And once it's in full swing, you'll feel resolute in your path for global expansion.
Can We Talk?
Okay – so you have your partnership on lock – you're aware of the various business regulations – but what's your communication strategy for your overseas teams?
Business conversations may need to differ from country to country to translate effectively. Tammy Perkins, a contributor to Entrepreneur, says, "Building and managing a global team means understanding and adopting the professional practices of a culture that's new to you." Therefore, you cannot expect the same communication procedures in your local workplace to seamlessly become a best practice in your new office abroad.
Hiring and managing talent in an overseas market can be one of the more challenging aspects for companies with a worldly presence. One of the easiest ways to navigate these waters is leaning on your partners' expertise, in addition to relying on your international team's feedback. Taking these measures will allow you to implement a robust communication strategy and provide you the assurance that you're ready to seize the advantages of doing business globally.
–
Knowing when to take your company overseas isn't always straightforward. Sure, there are some absolute musts like awareness of regulations from country to country, how to communicate with and supervise your international teams, and aligning partnerships that will prove valuable to your expansion. But your organization must be prepared to shift its mentality from operating on a national scale to a global one. Therefore, if the above procedures are in place and your company's mindset is right, it's time for you to embark on your international expansion.