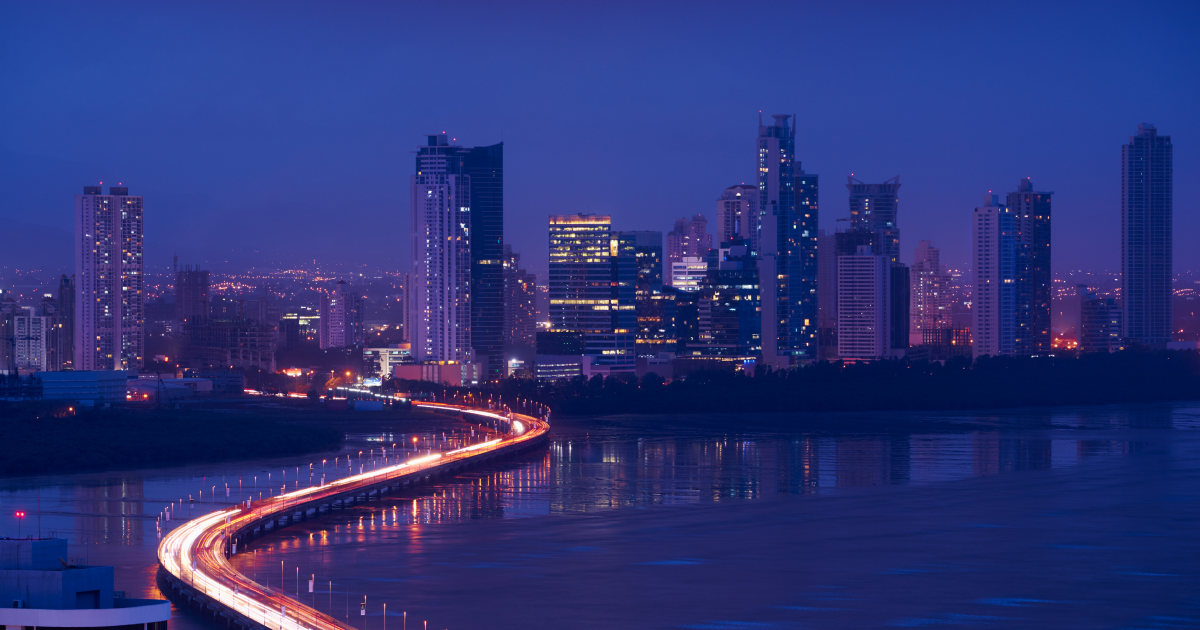 Attractiveness of Latin America for Global Expansion
Global expansion can provide asset diversification, a richer talent pool, access to countless new markets, and fantastic business opportunities.
However, the world is a big place and it can be difficult to decide which country to choose. Fortunately, there's a strong case for doing business in Latin America. Here's why.
Untapped LATAM Markets
The U.S. Small Business Administration reports 96 percent of consumers live outside America. Consequently, emerging countries offer the most opportunities as the middle class and their need for goods and services grow.
Business can particularly capitalize on the growth opportunities offered in Latin America. Business opportunities in South America, Central America, Mexico, and some countries in the Caribbean may offer little or no Western brand competition.
Since Latin America includes many regions including Mexico, Costa Rica, El Salvador, Guatemala, Honduras, Nicaragua, and all twelve countries in South America, companies can choose a region specifically matched to their business needs.
Strong Trade Ties In Latin America
Mercosur, made up of Brazil, Argentina, Uruguay and Paraguay, is the fourth-largest trade bloc in the world. The United States is their largest trade partner responsible for a quarter of their total trade.
With a combined population of 260 million and GDP of over $3 trillion, the Mercosur trade region offers fast-growing markets and excellent business opportunities in South America.
The urban Mercosur corridors include some of the largest cities in Uruguay, Paraguay, Chile, Brazil, and Argentina. For instance, the Santiago de Chile Belo Horizonte accounts for 60 percent of Mercosur GDP, or approximately equal to the economy of Spain.
Also, under the United States-Mexico-Canada Agreement (USMCA) these three countries have strong supply chains and trade relations. For many businesses, global expansion into Mexico makes strategic sense.
Finally, Mexico, Chile, and Peru have ratified the Comprehensive and Progressive Trans-Pacific Partnership (CPTPP) free trade agreement. Other members include Canada, Australia, Brunei, Japan, Malaysia, New Zealand, Singapore and Vietnam.
The U.S. has not joined the CPTPP under the Trump administration, but many critics believe they should. For businesses in other member nations, Mexico, Chile, and Peru could be the ideal locations for global expansion.
Outstanding Growth
According to Forbes, overall Latin American GDP is expected to grow by 2.6 percent in 2020, particularly due to strong economies in Mexico, Brazil, Colombia, and Argentina. Latin America's strong growth could lead to outstanding business expansion opportunities.
This is competitive compared to OECD projections of other economies. They estimate U.S. growth in 2020 will be 2.8 percent, in Canada 1.99 percent, and in the U.K. 0.98 percent.
Business Incentives for Global Expansion
Once, many Latin American countries were burdened with heavy debt, hyperinflation, recession, and authoritarian governments.
Today, almost all Latin American countries are independent, democratic, and open to foreign business. As a result, many LATAM countries offer transformational programs aimed at increasing their country's attractiveness to foreign investors. These may include lower taxes, investment incentives, grants, and less travel barriers.
Additionally, national governments want multinationals to bring their plants and skilled personnel into their region. They may offer broad efforts to increase their potential investment ratings and specific incentives for the automotive, electronics and durable-goods manufacturing sectors.
Strong Infrastructure in Latin America
Historically, many Latin American countries did not focus on the infrastructure needed for business opportunities in South America, Central America, and Latin countries in the Caribbean.
Fortunately, today most LATAM countries are highly invested in infrastructure. Chile recently announced a US $9 billion public-private infrastructure initiative to expand transportation, health services, job creation and to stimulate the economy. Peru also committed USD 10.8 billion toward infrastructure, mostly through public-private partnerships.
Costa Rica is heavily invested in improving their highways, roads, and bridges through their 2019-2020 Macroeconomic Program of the Central Bank of Costa Rica (BCCR). They believe it will be the main driver for investment.
Honduras also recognizes strong infrastructure is vital to their country's economic and social health. Recent funded projects include dams, sewerage network expansion, a bus-rapid transit system, and more.
Economic Stability & Safety
A stable economy and a safe business environment are necessities for any company interested in global expansion.
Luckily, countries such as Chile, Mexico, Colombia, and Peru generate almost 40% of the GDP of all Latin American GDP. Their healthy, stable economies create many opportunities for doing business in Latin America.
As well, countries such as Chile, Uruguay, Costa Rica, Panama, and Argentina rank well in the Global Peace Index which measures domestic and international conflict, safety and security, and militarization. Companies can safely establish themselves in these countries and enjoy business continuity and profitability.
Rich Talent Pool
The diversity of Latin American countries and their residents means the business has a rich talent pool to draw upon. Workers are often highly educated, and less expensive than their North America counterparts too.
However, hiring in Latin America involves many considerations and in some areas includes costs companies don't routinely consider. Consequently, companies looking to enter the Latin American market need a strategic partner.
An established global expansion partner can help foreign businesses navigate the challenges of doing business in Latin America, including regulatory compliance, payroll, accounting, and more. They can also confirm the market potential for an area, answer key questions, and connect companies with the best possible local talent.
Perhaps more importantly, they can design a viable entry strategy for business so they needn't start from scratch in a new market. They understand consumer attitudes and work with in-country experts that blend into the business culture in Latin America.
*****
Blueback Global is your international business expansion expert. We offer LATAM business expansion advice and services including business set up, global payroll, accounting and reporting, statutory compliance, immigration support, recruitment and hiring, and more.
With a network of Latin American professionals each with regional knowledge and local business savvy, we simplify doing business in Latin America. We're well-positioned, highly-experienced, and can help you overcome your multinational business challenges.
Contact us for a free consultation and cut through the complications of Latin American expansion.