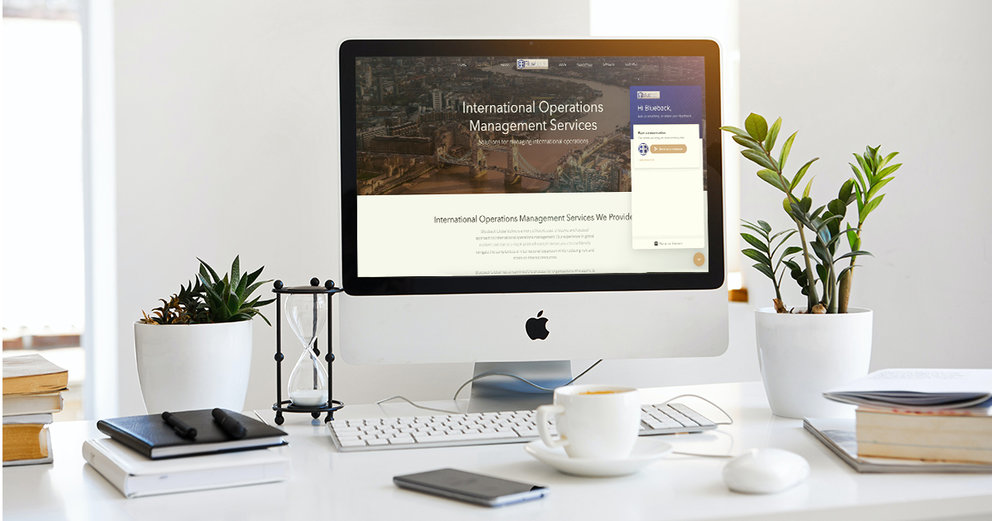 Blueback Global's Approach to Work from Home
As most of us have begun to navigate the "new normal" in the past 4.5 months, one of the major re-configurations of life has been working from home. Before the pandemic, I was actually already working remotely full time, one of a growing number of American workers doing so. I've since joked with friends and colleagues that they are now joining my world, and they'll get used to it. Waking up in your office, making your own coffee, figuring out how to look professional from the waist up – these are now widely common phenomena. Now, with some sources estimating 3 out of 5 employed Americans wanting to continue to work from home as much as possible, I realize I may have gotten a sneak preview of a massive shift in work culture.
Blueback Global has been a remote-friendly workplace since its inception, with employees in the UK, Hong Kong, Singapore, and the US already working primarily from home. We are fortunate to have had this culture established, as a guide in this unprecedented moment. While "WFH" does alter some of the traditional collaborative and social aspects of work, the established precedent of remote work promised no detriment to our availability both to our colleagues, partners, and clients.
Most working folks, before the pandemic, had a structure to their day that helped create a necessary barrier between the office and personal life: a commute, the gym, evening social activities, etc. With many of these activities currently restricted or inaccessible, it's become a challenge to keep even an arms' length between these two worlds. I've had many friends note a sense of burnout and decreased productivity in the past few months. My 6-month head start on working from home does not make me an expert by any means, but I do have 2 recommendations for anyone feeling this WFH strain: lunch, and a walk.
Lunch is sacred. It's built into the workday for a reason. On most days, I use lunch to take at least 20 minutes away from work. I leave my phone and computer in the other room, put on some music, and take a pause. It helps break up the day and clears up some much-needed headspace.
And, if you're able, take a 10-15 minute walk during the day. Work isn't going anywhere, and it's important to keep the blood flowing. Walking in the morning is a nice way to start the day as opposed to going directly to your email inbox, and a stroll in the afternoon can help combat the 3 pm crash. Just remember to wear your mask and wash your hands when you get back.
I'll admit that during the first few weeks of the pandemic, despite the fact I had already been working remotely, I felt an increased distance from my co-workers. Remembering back to that time (what feels like years ago), it was difficult to know how comfortable everyone was discussing the rapidly changing world. But quickly enough, it became clear that it was necessary to check in with each other on our health, our families, and our well-being. Even if for just a few minutes each day, these conversations had a noticeably uplifting effect. Through our virtual connection, I realized that the support system of relationships making up my company had not changed. In fact, it felt stronger in the face of uncertainty.
Obviously, this uncertainty could be felt amongst our clients and their employees, too, and it became increasingly important that we support them through a difficult situation for employers. I believe that as a company with an existing healthy remote-friendly culture, we were well suited to anticipate our clients' needs and pain points while navigating the complexities of employing global teams during the pandemic. The "in this together" spirit that we had begun to foster internally, extended out to those we were supporting.
It seems a great number of people will continue to work from home for the foreseeable future, accepting some of the drawbacks that accompany it. I count myself as fortunate in that my greatest complaint is that I work from my bedroom, in a small apartment in Brooklyn. My colleagues and others are working while balancing care for their children and remote learning, or caring for older parents and relatives. It's been a time characterized by great difficulty, but also a bolstered camaraderie and understanding. For now, while work life and home life coexist in what can often feel like a blur, it makes all the difference to feel supported and counted on.