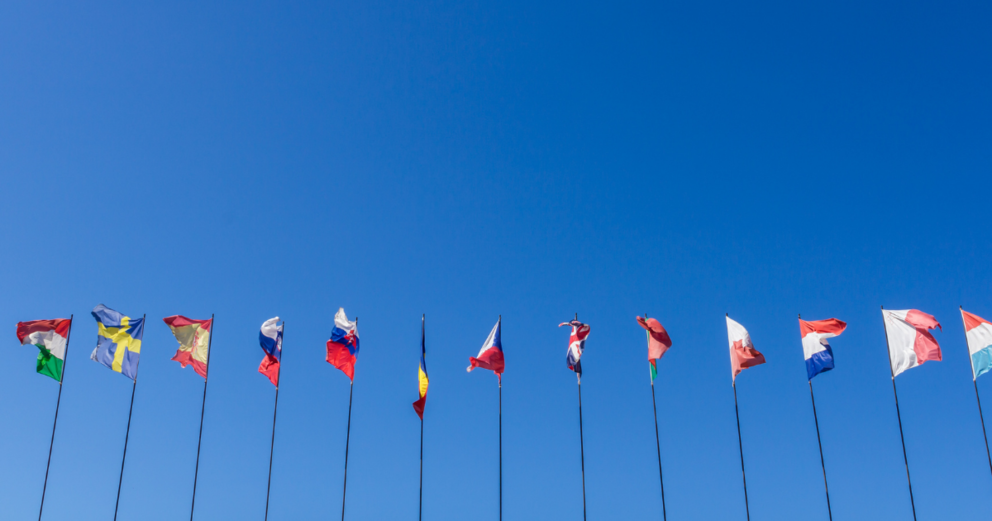 The effects of trade wars reach far beyond markets and trade. They create uncertainty and affect investment confidence. Hence, the US-China trade war not only impacts these countries, but the health and integrity of the entire global system.
How the Trade War Escalated
In 2018, President Trump instituted tariffs and trade barriers to compensate for China's "unfair trade practices" which he claimed led to the theft of intellectual property and the forced transfer of American technology to China. Trump hoped to reduce the U.S. trade deficit and promote U.S. manufacturing.
The U.S. implemented tariffs in stages to impose billions of dollars on imported Chinese goods. However, locking horns with one of the world's largest economies had repercussions. China responded by imposing billions of dollars of tariffs on U.S. products.
Nonetheless, according to JP Morgan, China has more at stake. The U.S. exports 0.6% of its GDP to China and China exports 3.6% of its GDP to the U.S. However, dealing in billions of dollars of goods impacts business around the globe, especially if your company relies on this trade for its operations.
Changing Landscape
Trade tariffs are complex, exacting and difficult to decipher. Plus policies and product exemptions are constantly in flux, making it very difficult for companies to manage their operations.
The U.S. has instituted five major policy changes since 2018 and exempted 437 Chinese goods from US tariffs in September 2019. There's no reason to believe there won't be more revisions either.
China and the U.S recently resumed negotiations for a Phase 1 agreement. As part of the renewed negotiations, Trump delayed the 30 percent tariff increase on US$250 billion of Chinese goods set to take effect in October. China has also made trade concessions.
Key issues for the Phase 1 agreement include China's purchase of U.S. agricultural products annually, protection of U.S. intellectual property rights in China and improved currency guidelines. However, the agreement has not been finalized. No one knows the details, much less the implications.
After years of conflict, these efforts are at least a step towards reconciliation. However, the Phase 1 agreement does not address many of the longstanding issues that have caused tension between the two countries. Substantial areas of contention such as cybercrime and Chinese subsidies for industry, which are integral to their economic model, remain untouched.
Trade Wars and their Impact on International Business
Not surprisingly, some companies are eager to maintain a healthy relationship with China. For instance, U.S. President Mike Pence said Nike lacked social conscience, because they ignored human rights issues while tapping into the Chinese market and using their supply chains.
However, Nike isn't the only company that relies on Chinese goods. In fact, many multinationals of varying sizes heavily depend on goods from China. Major players include HP, Whirlpool, Ralph Lauren, and others. Perhaps even more SMEs rely on Chinese supply chains, directly or indirectly.
Effects on the Global Economy
Economies don't operate in a bubble. They're all interconnected and trade wars created uncertainty that weighs heavily on global finances.
The combined economies of the U.S. and China constitute almost two-fifths of global GDP. Trade disputes between these two economic powerhouses negatively effects growth and global business investment.
The Organisation for Economic Cooperation and Development (OECD) projects 1.7% growth in 2019/2020 in the U.S. compared to 3.5% during the previous period. Trade wars directly impact competitiveness too and when China and the U.S. suffer; other nations can benefit.
U.S./China Trade War Benefits
Even though the U.S./China trade war greatly impacts the global economy, some regions will undoubtedly benefit greatly from the trade gaps created by this conflict.
The United Nations Council on Trade & Development predicts the majority of profits will be captured by European Union countries. They are well-positioned, highly competitive and have the economic capacity to replace U.S. and Chinese firms.
When trade breaks down between major nations, other alliances can provide alternative avenues for business. For instance, the Comprehensive and Progressive Agreement on Trans-Pacific Partnership (CPTPP) includes Australia, Brunei, Canada, Chile, Japan, Malaysia, Mexico, New Zealand, Peru, Singapore and Vietnam, all eager to fill trade gaps.
The U.S. also has free trade agreements with twenty countries which could become alternative sources for those dependent on Chinese goods. Multinational companies may eventually move production to new end markets to avoid future problems and remain competitive.
Trade Wars Spurs Change in China
US-China trade friction has created uncertainties. However, the South China Morning Post reports it has also accelerated change in the manufacturing and export industries in China through their "Made in China 2025" industrial policy.
This policy strives to move the country towards the production of high-end goods. The emphasis is on research and development, technological innovation, robotics, information technology, clean energy and other sectors.
While trade tariffs may impact some products, it may not affect others. Some companies may benefit from China's newfound advancements, regardless of trade negotiations.
Trade Wars and their Effect on Your Business
It is important that your international company stays up-to-date on the details of the U.S./China trade war. You need to analyze risks and take necessary measures to protect your interests. If this includes finding reliable alternative sources for goods, you'll need expert assistance.
In view of the current uncertainty, contingency planning for supply chain interruptions and costly trade tariffs is a necessity. The consequences are far-reaching for any business, but especially for SMEs with a more limited cash flow.
During these uncertain times, your international company needs proper guidance more than ever. The experts at Blueback Global closely monitor legislative changes and understand the implications for your international business. We're well-positioned, highly experienced and can help you overcome the challenges of the U.S./China trade war. Contact us for a free consultation and get the advice you need in these uncertain times.