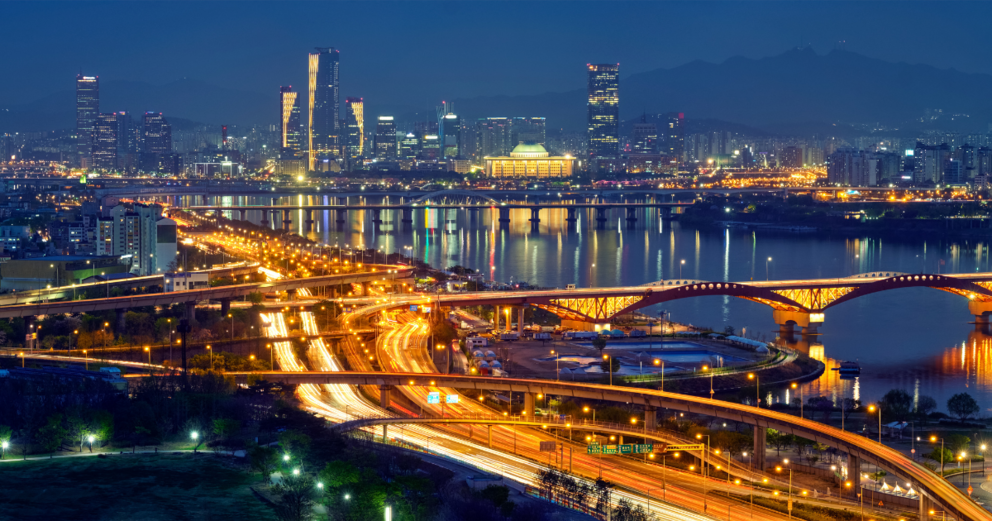 Finding the Right International Expansion Partner: What CFOs Should Consider
International expansion poses many challenges for CFOs. The process must involve in-depth analysis, strategic planning, and a clear understanding of risks.
Companies typically choose to create a new production and sales entity in the new market or expand through mergers and acquisitions. No matter which method a business adopts, choosing the right international partner helps a CFO balance assets and cash flow against growth and revenue expectations.
In-Depth Knowledge
International expansion into new markets requires local and regional in-depth knowledge. CFOs may understand regulatory requirements and pricing and payment methods in their primary market, but these are often radically different in a new territory. Facing it alone in a foreign market can be very risky and seldom cost-effective.
In-country experts can help CFOs compliance, reporting, and cultural intricacies as well as export, IP transfer, and tax costs. Repatriating profits can also pose difficult challenges in some regions due to regional politics and legislation.
A good international partner demonstrates expertise in your prospective market area and can offer alternatives if the potential region turns out to be less than optimal. They also have a complete understanding of trade treaties, duties, interest rates, inflation, and other factors that can affect company financials.
International Expansion Entity Set Up & Alternative Services
Unsurprisingly, CFOs may hesitate to budget large sums towards international expansion in an unproven market. It doesn't make financial sense to pour resources into establishing a new entity unless the market's lucrative and the company can recoup their investment.
Fortunately, CFOs have another option rather than initially investing heavily in international expansion before they've tested the waters. They can work with an international partner that offers an Employer of Records service to hire and operate in the new region.
An Employer of Record assumes tax and legal liability for workers and handles compliance needs. They can also manage all aspects of hiring from recruitment to onboarding. If the market provides expected returns, the company can move forward and set up an entity to secure their position in the territory.
The right international partner makes it simple to transition towards an entity once the market's proven viable. They are also a CFOs go-to source for in-country information if the unexpected happens, and the company needs to shift direction.
Mergers and Acquisitions Assistance
Some companies achieve international expansion by acquiring an existing entity and integrating it with their primary operation. However, due diligence should include more than a review of company financials. Each region presents unique challenges, many of which never appear on paper.
In-country advice is paramount during merger and acquisition negotiations, which always include financial decisions. Cultural and language barriers and regulatory nuances can pose significant challenges and undermine success when mishandled.
Mergers and acquisitions face the same challenges as starting a new operation and more. Besides establishing terms for cross-border payments, credit, liquidity, and optimizing supply chains, the company may need to deal with terminations as they bring on new employees to fulfill their vision. This increases regulatory risk, and the process must be handled to the letter of the law.
The right international partner has assisted many companies during negotiations. They also know how to finalize a deal for the best possible results, always considering language, culture, and legal responsibilities. They keep the best interests in front of mind and provide unbiased advice allowing the CFO to make informed decisions.
A good international expansion partner is also aware of incentives in the region that could lighten a company's financial burden. Buying a nearby business could lead to substantial savings if it falls within a special economic zone.
Full Suite of Centralized Options
International expansion increases financial complexity, but adopting a centralized system can ensure the new region blends with the existing operation as seamlessly as possible.
Fortunately, when you choose to work with a well-established international partner, they already have the infrastructure in place. CFOs do not need to invest vast sums in relevant technology for payroll, HR, taxes, and reporting. Instead, they can choose from a la carte offerings and harmonized technologies to coordinate needs. This also provides economies of scale as the company grows.
A well-positioned international partner provides top-notch technology and data security and tailors operational systems to company needs. CFOs always have real-time data to monitor finances properly, no matter the location.
CFOs may find they need assistance with basic financial functions too. Setting up a bank account, making payment transfers between international operations, establishing credit, and finding optimal conversion rates is often difficult.
Luckily, a good international partner provides the support needed in regions fraught with complexities. Their local connections cut through red tape and help companies establish their financials quicker and more efficiently.
Minimize Compliance Risk in International Expansion
As a company spans borders, it becomes much more difficult to manage labor, tax, and health and safety laws and regulations alone. Most companies don't have the time or resources to monitor changes, never mind implement best practices to remain in compliance. Nonetheless, they must do so or face reputational damage, penalties, and delays.
Luckily, a dedicated international partner has the compliance resources a CFO can depend on. They monitor regulations and laws, provide timely-advice, and establish best practices for company compliance.
Your international partner can also advise tax and legal requirements and how they impact the new operation and the larger organization. International expansion often requires additional reporting and sometimes restrictions on international transfers or local funds retention.
Outstanding Service
Many companies offer international expansion services, but few offer outstanding service. A good international expansion partner is accessible quickly, despite time zone differences.
A single point of contact for all business dealings is also extremely important. It eliminates confusion and improves efficiency. The pandemic has also made choosing a company with a well-established work-from-home model a priority.
Blueback Global International Expansion Services
International expansion can lead to increased revenue and a broader market share. However, it requires a balanced approach to offset financial risk. Choosing the right international partner provides a CFO with the insights, talent, and financial systems they need to overcome expansion challenges.
Blueback Global is your international expansion expert. With a network of global professionals each with regional knowledge and local business savvy, we simplify the process.
We're well-positioned, highly-experienced, and pride ourselves on our outstanding customer service. Contact us for a free consultation, cut through complications, and minimize risk.