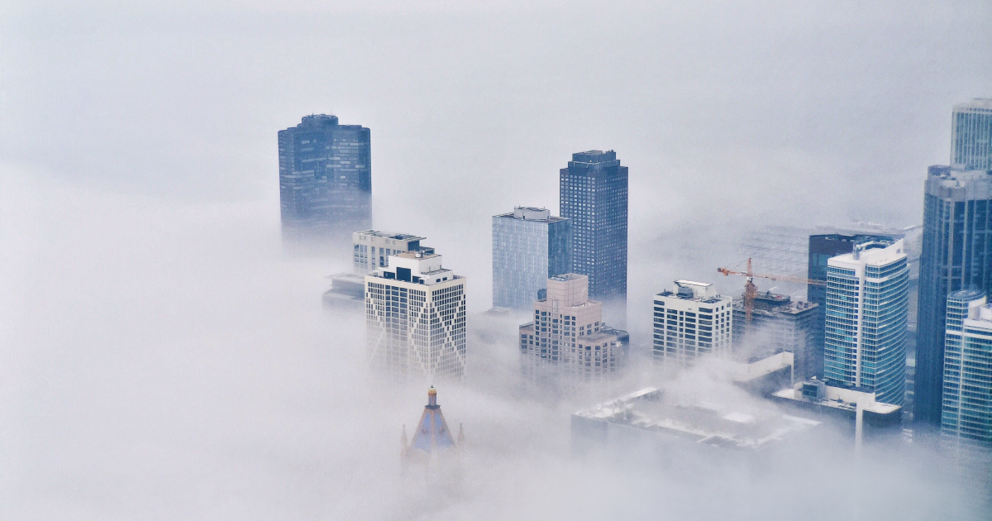 Global Expansion During COVID-19
Global expansion always requires expertise, but especially during these trying times. However, some things remain the same when considering expansion.
Basics such as exploring the local business atmosphere, financial viability, and availability of resources are still vital to risk management. Your business still needs to access skilled talent and multiple supply chains to ensure resilience. Tax and legal compliance are just as important as ever.
Certainly, COVID-19 has created challenges that must be addressed. For instance, each region's response to the virus impacted laws, regulations, and how companies conduct business during the pandemic.
Nonetheless, global expansion is possible. Your company can seize opportunities in a new territory despite the coronavirus.
Crisis Creates Opportunity
Companies have suffered greatly due to the pandemic. However, crisis can also create opportunity.
Companies have adopted work-from-home strategies instead of the traditional office model and have found it financially and operationally feasible. Some platforms such as eCommerce, video conferencing and collaboration tools have become the new way to sell, conduct meetings, and synchronize workflow. Manufacturing and service companies have switched up their offerings to meet health and public demands.
COVID-19 has also propelled some sectors into new growth when they've listened to the market, pinpointed opportunities, and changed their tactics to tap into new markets. Instead of looking at the pandemic as a stop sign, they've viewed at as an opportunity.
Better Business Model
Old business models are crumbling under the weight of the pandemic. Clearly, it's time to take a broader view of operations to ensure business continuity.
Relying on a rigid in-office strategy has obvious limitations. It's inflexible and relies on the concept that operations must remain within four walls. The pandemic demonstrated when this isn't possible, it can be impossible for the traditional business model to function. The result is chaos and profit loss, which can seriously jeopardize business continuity.
Every business now needs a new response strategy and key people in place to ensure their company is resilient and flexible. No company can afford to rely on a failing strategy as it doesn't help them now and it certainly won't serve them if they're looking at global expansion.
On the flip side, some sectors have seen exponential growth during the pandemic and there are lessons to be learned from them. For instance, both consumer and B2B buyers have moved towards online services, because they offer an economical, accessible, and flexible alternative to the brick-and-mortar model.
When the shelves were bare at the supermarket, eCommerce businesses provided fresh groceries and gardening supplies. When in-person classes were no longer an option, consumers chose virtual options instead.
Remote banking services, contactless POS systems, and telemedicine all became crucial needs, not novel solutions. Undoubtedly, digital solutions are poised for growth in this ever-changing scenario. They offer rapid deployment, remote access, and lower upfront costs.
It's time for companies to look at all aspects of their business, tap into digital resources, and build a better business model.
Options for Expanding Your Brand
Incorporation can be a good solution if your company has done its due diligence and it's ready to make a long-term investment. Blueback Global can help you complete the initial discovery around the country you are considering to setup a local entity in, as well as other items to consider.
However, considering governmental delays due to the coronavirus, we've seen a delay in business registrations. This is where our Employer of Record services can come into play. This allows your business to operate in a foreign region without establishing a business entity.
Compliance Amid COVID-19
When a company expands across borders, it must address compliance requirements in both their home and the foreign jurisdiction. Most businesses have a firm grip on compliance within their borders but have little or no foreign compliance knowledge.
The complexity of international compliance should not be underestimated. Laws, regulations, and customs vary greatly between localities and regions. Rapid and frequent changes due to COVID-19 make it even more challenging. No operation can afford fines, suspensions, reputational damage, or delays.
Understanding the interplay between tax and labor jurisdictions is fundamental to global expansion. In-country experts serve a vital role because they have deep local knowledge within a broad international context. They monitor legislative changes, understand filing and reporting requirements, and communicate digitally so you can make quick, informed decisions.
Reimaging Your Workforce
As the pandemic melts away dated practices, the idea of a remote workforce is quickly becoming a very viable option. Remote work is not a new concept, but its flexibility and reliance on technology, rather than geographic location, makes it extremely appealing as we move forward.
With the right people and the right processes in place, companies can function well, regardless of COVID-19. In-country workers understand the local business climate, customs, and regulations. In a very dynamic business environment, they offer potential cost savings too.
Foreign resident workers are also highly skilled, experienced, and legally entitled to work in the region. There is no visa, immigration, travel, or pandemic concern and workflow passes through a centralized cloud platform. Your company's key players can access the real-time data they need 24/7 to make informed decisions.
All aspects of hiring from recruitment to payroll and benefits can be handled remotely using accepted best practices and through the support of Blueback's Employer of Record services.
Remote work is ideal for business continuity and risk containment during these tumultuous times. Enterprising businesses can thrive despite the coronavirus. Whether you are looking to hire one or two people in a country through an Employer of Record model or are looking to setup an international entity, Blueback Global offers a full suite of services to support you.
*****
With a network of global professionals each with regional knowledge and local business savvy, we simplify global expansion. We're well-positioned, highly-experienced, and can help you overcome your multinational business challenges.
Blueback Global offers expert advice and a full suite of services including business set up, global payroll, accounting and reporting, statutory compliance, recruitment and hiring, and more. Contact us for a free consultation, cut through the complications of global expansion, and tap into new opportunities.