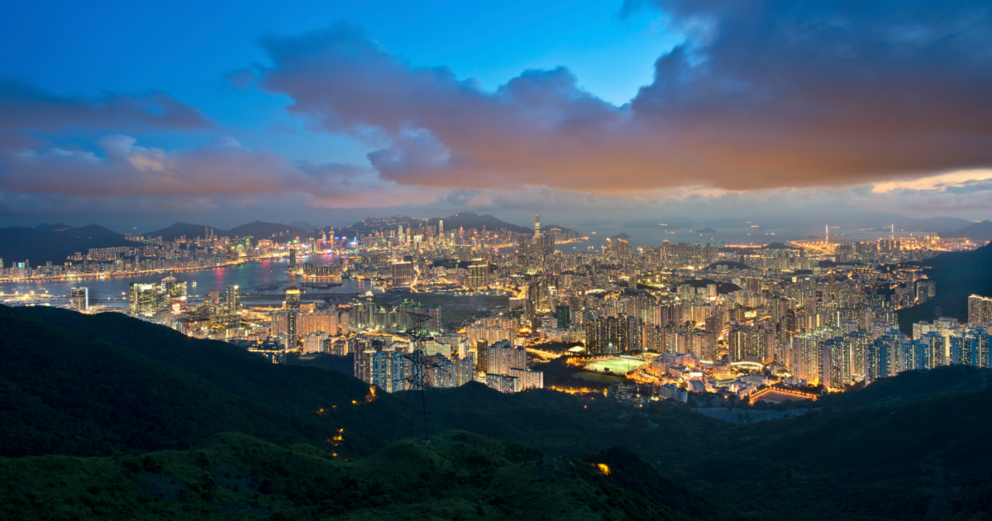 Tech Startups & Global Expansion
Tech startups may be wondering whether now is the time for global expansion. After all, we're in the midst of a pandemic and some suggest it should be a time of restraint. However, one only has to look to the past to see many entrepreneurs found unprecedented opportunities during times of trouble.
WhatsApp, Groupon, Slack, Square, and Uber were founded in 2009, right after the Great Recession of 2008. Pinterest and Instagram followed in 2010. The point is that crises often act as a catalyst for tech startups, because they pinpoint opportunities.
Tech Startups Fill Market Gaps
The pandemic has clearly demonstrated that traditional metrics and assumptions are now irrelevant. Companies need to reimagine business to address consumer needs.
Fortunately, tech startups have continually diversified products and services to fill market gaps. According to Startup Genome data, in 2013 only four tech ecosystems produced unicorns. Today, over 80 tech regions have surpassed the billion-dollar mark.
Unique Position
Tech startups are uniquely situated and better able to handle the pandemic. According to the same data, about 66% of tech startups have been able to operate from home with little or no disruption. A further 6% could still operate from their office during lockdowns and 24% still ran, despite disruptions.
That's outstanding compared to the traditional business model. Clearly, it makes little sense for tech startups with winning products and services to scuttle expansion plans when it could be their ideal time for global expansion.
Tech Startup Growth
In many ways, COVID-19 accelerated change. How people interact online, bank, learn, shop, and view their personal data transformed within months. Also, remote work and digital collaboration are more common today making it more likely consumers will readily accept tech startup products and services.
Despite the doom and gloom in the press, B2C startups are about three times more likely to be in industries experiencing growth despite COVID-19. They're innovating, adapting, and scaling up solutions and are perfectly positioned to provide new tools that help consumers embrace the new normal. Some regulatory barriers have also fallen by the wayside allowing tech startups to enter previously unavailable markets.
The pandemic has also made companies realize they need to streamline operations, decentralize supply chains, and build more resilient systems. They will rely on tech startups to provide tools that help them evolve towards the new post-pandemic economy.
Tech Will Lead Economic Growth
COVID-19 has had an undeniable effect on the world, but tech will lead the recovery. This is a bold statement, but also one born out of the current situation. Tech has proven it can provide safe, cost-solutions quickly that are much needed at this moment.
Great ideas shouldn't be constrained by borders. The demands for more efficient computer systems, data processing, and information services are global. Online collaboration, remote learning and work, and health services are also universal needs.
Clearly, this is the perfect time for tech startups with viable products and services to explore new markets.
Ideal for International Trade
As consumers pivot away from established sectors and industries, tech startups are uniquely positioned for international trade. They can tap into markets that were once unavailable to them and provide essential tools quickly that improve lives and increase business productivity and corporate profits.
Tech startups must scale up quickly, and fortunately, new international markets offer the ideal gateway. Compare the U.S. population of 331 million to the world's 7.8 billion. Obviously, many opportunities exist beyond national borders.
Choosing Your Target Market
With so many locations available, tech startups need a clear understanding of how their product fits in potential markets. They also need to understand regulatory, language and cultural challenges, privacy rights, economic and political stability, environmental demands, and talent availability as international travel isn't possible at the moment.
While some foreign markets are relatively easy to penetrate, others pose considerable challenges. Considering the current economic state of the world, it makes sense for tech startups to rely on an international partner with in-country expertise to pinpoint best options and minimize costs.
Structuring Operations
Tech startups will invest their initial funds in their landing team. There's no one-size fits all approach, but managing costs will be paramount to success.
A traditional model requires the establishment of a legal entity which can be costly and very time-consuming. Clearly, this isn't ideal for a tech startup that wants to test the waters in their new market.
Alternatively, tech startups can hire a skilled international team, outsource international payroll, and ensure reporting, labor and legal compliance within the new country quickly through a Professional Employer Organization (PEO). The PEO assumes tax and employment risk, but your company retains control of operations.
This approach offers flexibility, because your company can choose a la carte services without long-term contracts. If your tech startup thrives, Blueback Global provides entity setup too. If the market doesn't offer the expected returns, we can suggest alternative markets. We're well-established in over 150 countries.
Hiring Talent
Tech startups will need talent in their new location. As an example, they may start with R&D and then hire an in-country manager to kick start sales and marketing.
Companies shouldn't feel they are at a disadvantage due to travel restrictions. Hiring locally actually provides many benefits:
Workers understand the local landscape and are legally entitled to work in the region, which eliminates visa concerns.
It is often possible to access highly-skilled workers for far less due to currency exchanges.
Workers have local and regional connections, which can be a great advantage when penetrating a new market.
Tap into Blueback Global's existing recruitment and onboarding network. We have systems in place to help you find the talent you need quickly and affordably. We also offer international payroll, tax compliance, and accounting services.
Global Compliance & Intellectual Property Rights
Tech startups must comply with legal, tax, and labor laws, which vary greatly between regions. For instance the Europe's General Data Protection Regulation (GDPR) requires permission before inserting cookies or transferring personal data.
Intellectual property should be a priority for tech startups, but protecting IP rights requires global expertise. Fortunately, Blueback Global can connect you with professionals skilled in IP protection, at home and abroad.
*****
Blueback Global offers expert advice and a full suite of services including business set up, global payroll, accounting and reporting, statutory compliance, recruitment and hiring, and more.
With a network of global professionals each with regional knowledge and local business savvy, we simplify tech startup global expansion. Contact us for a free consultation, cut through the complications, and tap into new markets quickly.