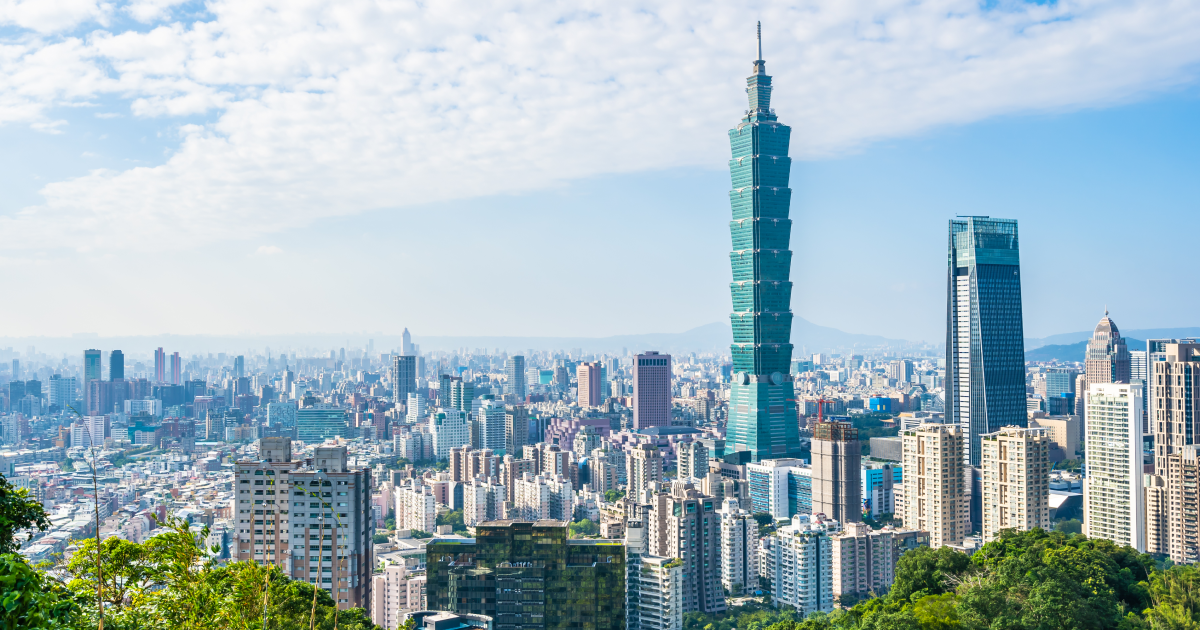 Companies looking toward expansion into Asia should consider Taiwan as a first target market. The country ranks 19th out of 190 economies in ease of starting a business, averages six percent growth in the gross domestic product (GDP) over the last 30 years. It is a major platform for trade with China, and serves as a logistics hub for the entire Asia Pacific region.
Learn more about Taiwan.
However, before expanding, it is important that companies build a full understanding of controversial the Taiwan labor environment and laws and reforms that have placed business interests over workers' rights.
Labor Standards Act (LSA)
The Labor Standards Act (LSA) is the primary legislation in Taiwan concerning workers' rights, regulating the minimum terms and conditions of employment for nearly all industries and occupations. The law applies to both foreign nationals working domestically, and workers abroad for employers subject to Taiwan labor environment laws.
The LSA also includes incentives for business expansion to Taiwan. Small to medium businesses can deduct up to 130% of their gross salary payments if they hire additional domestic workers. Tax incentives are also offered for employers who hire foreign professionals in some industries.
Additionally, employers can receive a re-employment award for workers laid off due to redundancy, provided the position is similar to what the worker was doing previously, and they remain re-employed for at least three months.
These Taiwan labor laws also outline employment relationships for fixed-term and indefinite-term (temporary) contracts as well as statutory employment rights associated with vacation and sick leave entitlement, holidays, health and safety, and other employment-related issues.
Working Conditions
Taiwanese workers and employers both recognize the value of a reasonable work-life balance after a number of young people died from overwork in the late 2000s. In 2016, the LSA limited the work week to 40 hours, with no more than 8 hours of work per day (not including overtime). The total number of working hours (including overtime) can never exceed 48 hours per week.
By law, workers are entitled to at least two days off each week, one mandatory day off and one flexible rest day. An employee cannot agree to work on his mandatory day off, but he can agree to work on the flexible rest day assuming higher overtime pay. If employers violate these Taiwan labor laws, they face fines of between $685 and $10,200 (USD).
Payroll and Compensation in the Taiwan Labor Environment
Total salary in Taiwan includes a basic salary, plus fixed allowances such as meal allowances. Many companies also pay a 13th or 14th month salary before the Chinese New Year Holiday.
When employers onboard an employee they must enroll them in three programs: the Labor Pension Act program (LPA), health insurance, and labor insurance.
The Labor Pension Act program is a pension plan with a mandatory 6% monthly contribution and a cap based on the employee's salary. Employees may also contribute voluntarily, and the employer must collect their contributions from their salary.
The premiums for labor Insurance are split between the employee, employer, and government, with the employer bearing 70 percent. The premium is calculated on the employee's monthly salary. Health insurance premiums are also split between the employee, employer, and government, with the employer bearing 60 percent.
These social security payments are submitted to the appropriate authorities either on the 15th or 30th of the following month.
Taiwan labor laws include strict guidelines for overtime compensation. The first two hours are paid at 133%, while the next two are paid at 166%. As mentioned, other regulations apply should the employee work on a rest day or national holiday.
Annual leave is calculated based on an employee's years of service and onboard date. Taiwanese employers have a duty to inform their workers of their annual leave entitlement and benefits.
Hiring Foreign Nationals in the Taiwan Labor Environment
Taiwanese labor laws require a foreign national to have a work permit before applying for residency. If the worker is not visa exempt, then he or she must apply for a residency visa before entering the country. They can obtain a visa from any Taiwanese embassy in their jurisdiction by showing their work permit, valid passport, and other necessary supporting documents.
To obtain a work visa, employers must apply on behalf of their employees with the Taiwanese Ministry of Labor and provide documents such as an employment contract, the foreign national's education, certified documents showing the employee's work history, and a valid passport.
Written employment contracts are advised to be in place, although they are mainly used when hiring foreign nationals. When a written employment contract is utilized, employers must meet or exceed the minimum requirements laid out in the LSA. The contract includes essential terms of employment, including place of work, work duties, wages, rules of conduct and work discipline.
Employment Contracts in Taiwan
An offer letter and appropriate employment contract using the local currency is recommended when hiring foreign nationals in Taiwan. The Labor Standards Act addresses two common contract types: fixed-term and non-fixed-term employment.
A fixed-term contract applies to temporary or short-term work (maximum six months), seasonal work (maximum nine months), and special work for a specified duration, which requires pre-approval. This is the most common contract form used for foreign employees. However, continuous work will lead authorities to treat these contracts as non-fixed-term with substantial rights under the LSA or Labor Pension Act (LPA).
Companies with 30 or more employees must also file a set of work rules with the local labor authority for review and approval.
Family and Sick Leave in Taiwan
Taiwan's commitment to work-life balance extends to parental leave. Women are given up to eight weeks of maternity leave. If a woman has been working for the company for six months prior to birth, then she is entitled to full wages during her leave. Otherwise, she is entitled up to half of her standard wages. Paid time off also includes provisions for miscarriage. Female employees are offered additional breaks throughout the day if they are breastfeeding young children.
Under the Gender Equality Employment Act, men are entitled to 3 days of paid paternity leave. Parents who choose to adopt are entitled to unpaid parental leave during the cohabitation period.
Employees can take at 30 days of sick leave per year at half pay if they are not hospitalized. In the event the worker is hospitalized, they are allowed one year of sick leave within a two-year period in which they are hospitalized. If the employee is disabled or injured from an accident at work, then they are entitled to paid occupational sickness leave until the employee is recovered.
Vacation Leave in Taiwan
Taiwan labor laws mandate annual paid leave for all employees, based on the employee's years of service with the company.
Leave entitlement begins after a half a year of service at 3 days. This increases to seven days for one to two years of work, and fourteen days from three to five years of work. For five to ten years of work, employees receive fifteen leave days annually. When they have worked with the company for over ten years, an additional day is added each year up to a maximum of 30 days.
Taiwan Taxes
Taiwan labor laws regarding taxes are based on residence. If an individual remains in Taiwan for 90 days or less, they may be exempt from Taiwanese tax if they are paid by a foreign employer with no recharge to a Taiwanese enterprise. Non-residents pay a fixed rate of 18 percent of gross salary income.
However, when the person is physically located in Taiwan it is generally treated as Taiwanese-sourced compensation and subject to resident tax rates. These are on a graduated scale of between 5 and 40 percent (2020). The maximum tax rate applies to those earning over NT 4,530,001.
Health and Other Benefits in the Taiwan Labor Environment
Taiwan labor laws mandate employee enrolment in the National Health Insurance (NHI) program administered by the Ministry of Health and Welfare. This program provides universal, comprehensive coverage, mainly financed through premiums collected through payroll taxes.
Taiwan's healthcare system ranked ninth globally in 2018. However, it is not unusual for employers to provide supplementary benefits to senior executives, especially if they will travel outside of the country as many expenses would not be covered under the national plan.
Taiwan Holidays
Taiwan labor laws mandate nine public holidays for employees which grant them a day off. If the holiday falls on a Saturday, employees take Friday off. If the holiday falls on a Sunday, they take Monday off.
Chinese New Year usually has 5 days of public holidays off. This includes the last day (29th/30th day) of the 12th month – Eve of the Lunar New Year, and the first 3 working days of the 1st month.
Many companies also award cash bonuses to employees for the three festivals during the year: Chinese New Year, Dragon Boat Festival, and the Mid-Autumn Festival. Bonuses depend on the size of the company and industry and range between NT$500and NT$5,000.
Termination/Severance in Taiwan
Taiwan is not an at-will termination jurisdiction, so termination must be carried out according to the specifications outlined in the LSA. The grounds for termination are fairly broad and include redundancies, force majeure, misconduct, or unexcused and extended absences.
The employer must provide the employee with notice and pay severance, except in very specific, extenuating circumstances. Additionally, an employee is entitled to two days per week paid leave for job hunting.
The length of notice required depends on the employee's years of service. Over three months, but under a year, requires 10 days. Employees with more than a year, but less than three years' service are entitled to 20 days' notice. Over three years, employees must receive 30 days' notice.
Severance must be paid within 30 days of termination. Employees that began their employment prior to 2005 can choose to receive severance under the Labor Standards Act (LSA) or the new Labor Pension Act (LPA). After 2005, employees receive compensation as described in the LPA.
Under the LSA, employees are entitled to one month of average wages for each year of continuous service with the same company. Under the LPA, 50% of their average monthly wage for every year of continuous service with the same company, up to a maximum of six month's pay.
If the employee is terminated, then they must also be paid the equivalent of a daily wage for each day of unused annual leave remaining.
Problems with Labor Laws in Taiwan
The recent amendments to the Labor Standards Act have impacted some businesses in Taiwan. Entrepreneurs complain of high costs of compliance with the LSA and government overreach.
A recent survey of overseas companies based in Taiwan reported that costs of compliance often exceeded $20,000 USD. Strict overtime provisions in the LSA cause employers to incur overtime fees and additional management. Further, the LSA is inconsistently enforced, particularly at the municipal levels. This has led to confusion and instability across the business community.
An Exciting Future in Taiwan
It is true that the Taiwan labor environment can be challenging. However, the consumer market in the region is growing, and the prospects of future growth may impact legislation in the coming years.
Generally, the Taiwanese have more disposable income than their counterparts in Korea, Japan, France or the UK. Forty percent of consumer goods are imported, creating strong economic trade markets. Employees command lower wages relative to their regional counterparts, helping make it an attractive market for any business looking to break into Asian trade.
The team at Blueback Global makes it our mission to support entrepreneurs expanding globally. Contact us today and find how our depth of knowledge and proven, the in-market experience can elevate your results in Taiwan and around the world.