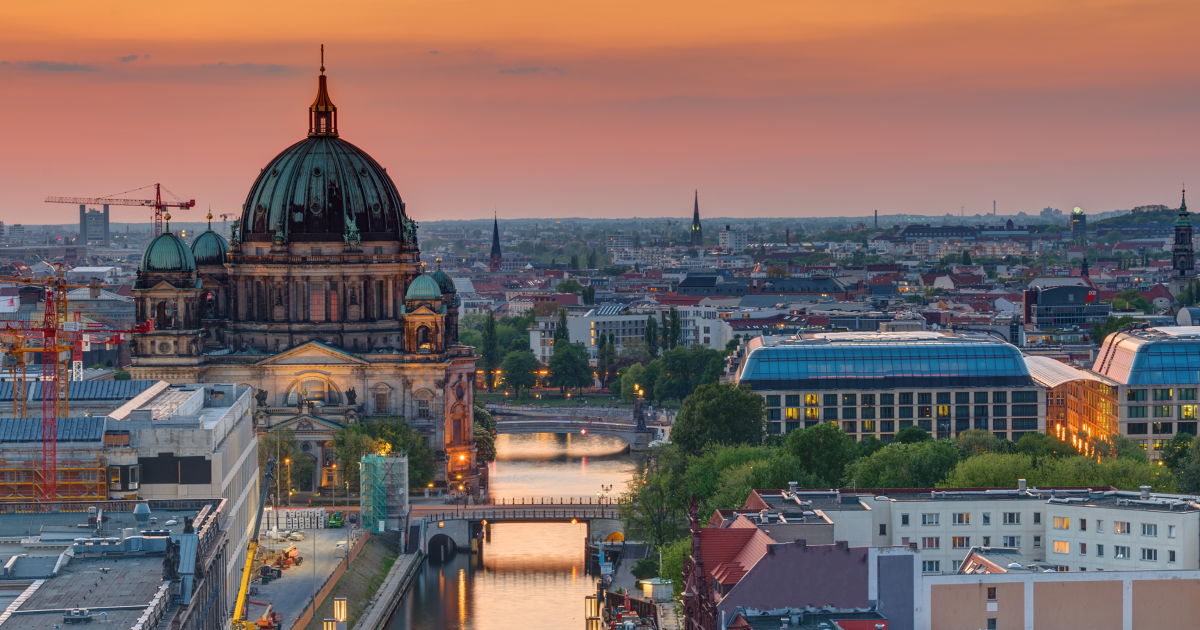 Top Countries for Startups' International Expansion
Where in the world do you go to find angels and unicorns? Startups must consider a number of factors during international expansion. As an international consultant, I've helped startups cross borders and maintain operations in various countries. Each location comes with its unique set of advantages and disadvantages—the languages spoken, taxes owed, working culture, availability of skilled labor and beyond. In many cases, our clients have prepared and budgeted for months with a specific plan of action. Other times, we're approached to advise on the initial steps of the process, while the client only has a region of expansion in mind.
Selecting a country for expansion isn't always based on the attractiveness of the workforce, government or local incentives. Companies establishing a presence often have employees move or targeted new hires in a location, so they build their local presence around individuals. Nonprofits look to maximize their impact. For-profits look for their largest untapped customer base. Regardless of the point at which Blueback becomes involved, a startup's location for international expansion is always a deliberate and important choice.
Although each unique startup may have a different incentive or level of opportunity for each potential location, there are common factors which make certain countries more attractive than others. Economic indicators such as GDP can bolster startups. An economy that performs well, relative to its size, promises greater opportunity. The Consumer Price Index and inflation rate are also important considerations, as investments in-country can have greater payoffs.
The local workforce is also crucial to success in expansion. Language barriers can be a hinderance but establishing a local contact can also bridge the gap between a company and local consumer base. A highly educated workforce can also ensure that a newly established entity will have hiring options throughout its expansion.
During my time with Blueback Global, I've also seen the benefits of our own deliberate choices of locations. While my coworkers are spread across the globe, this provides unique opportunity across time zones. My workday overlaps with coworkers in Asia during the early evening and in Europe in the early morning. Our team's common goals and contacts around the world, help us with certain local customs and language barriers. This also gives us the ability to provide around-the-clock contact to our global clientele and partners.
Considering the combinations of positive and negative factors offered by each country, startups often originate from or move to particular countries with the best offerings. While many locations show extreme potential, certain locations have established themselves as startup-friendly global contenders.
United States
I admit a level of personal bias for this section, despite the high international ranking—not only have I lived in the US my whole life, I've also spent the last five years in Silicon Valley. Some other strong cities are, Austin, New York and Atlanta and my hometown of Seattle. The US is home to many startups turned giants, such as Google, Facebook, Uber, Microsoft, Amazon, Apple and Twitter. Venture capital firms are eager to invest in the next disruptor. Companies like Blueback Global have shown nearly 900% growth in as few as three years.
Japan
For US startups establishing a presence in Japan, the process may seem antiquated. The business environment is sometimes considered old fashioned, conservative and risk adverse. As in many Asian countries, there is a requirement for newly established entities to apply for a company seal, or inkan that is unique to the company. In the age of DocuSign and HelloSign, wet ink signatures are often required on official documentation. Despite travel restrictions, in-person appearances or video conferencing may be required for identity verification. With a low birth rate, the population is aging. Nonetheless, Japan is not stuck in the past. A leader in electronics and automotive production, Japan has taken measures to position itself as a global contender in business innovation.
The J-Startup initiative began in 2018 to help 10,000 Japanese startups expand to the global market. SoftBank Group Corp. is a Tokyo-based global giant in funding, known especially for its Vision Fund. Although the Vision Fund is not specific to Japanese startups, it is the largest technology-focused venture capital fund on the planet, with over $100 billion in capital.
Germany
Home to notable names such as SoundCloud, Trivago and Clue, some key factors place Germany high on the list of countries for startups. The fourth largest economy in the world includes a host of highly skilled and educated workers, many of whom speak English. Europe also includes notable locations such as the UK and Switzerland.
—
Whether you're bringing on a contractor or setting up a full entity, international expansion presents a host of opportunities and challenges. Startups are nimble enough to benefit greatly from the global availability of talent and untapped markets, pushing them along the J curve toward success.
Blueback Global is your international expansion expert. With a network of global professionals each with regional knowledge and local business savvy, we simplify the process.
We're well-positioned, highly-experienced, and pride ourselves on our outstanding customer service. Contact us for a free consultation, cut through complications, and minimize risk.