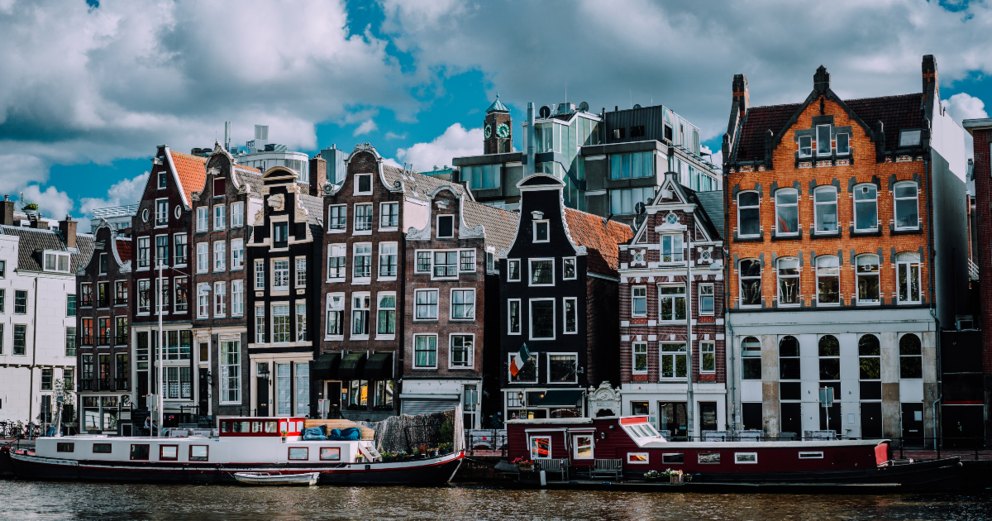 Ways to Hire in International Locations
Companies looking to increase opportunities often look to overseas expansion. Tapping into new markets abroad provides exciting growth possibilities and potential new revenue streams.
However, hiring and managing quality employees abroad presents many challenges beyond what you'll face in your own country, including dealing with great distances. Additionally, your new employees overseas are the ones responsible for making the first impression in your new region abroad, increasing the importance of hiring.
The first step in the hiring process is to create a clearly-defined job description and the attributes you want in your new team member. Consider how the new employee will fit into your company structure and what duties they're expected to complete.
It's essential your business provides the specifics of the position to pinpoint ideal candidates. Fortunately, this needn't be an onerous task. Blueback Global has extensive experience in international hiring and can assist you in the process.
Once you've established requirements, let Blueback Global recommend a hiring avenue best-suited to your business. The following are the best hiring avenues available because they target ideal candidates with proper qualifications and education efficiently. It is possible to successfully expand your search to an international level with minimal risk.
Ways to Hire in an International Location
Companies expanding into a foreign market have several hiring options. Each offers advantages. When executed properly, they provide a company with experienced and qualified employees.
Direct Hiring
Companies have the option of establishing a legal entity in their foreign location to hire employees directly. This requires a legal presence and payroll capabilities to properly manage taxation, withholdings, and compliance. In some countries, these requirements are often very complex and difficult to manage without expert assistance.
Incorporation, registration and running local payroll are often challenging for a company with limited HR resources. However, Blueback Global makes operating abroad possible for companies of any size. We offer the following assistance:
International Business Registration & Entity Setup
Accounting & Reporting Services
International Payroll Services
International Statutory Compliance Services
International Business Advisory Services
Human Resource Services
In-Country Expert & Contractors
Another alternative when hiring in a foreign location is to work with an in-country expert to onboard employees. Your company does not need to set up a legal entity, and the in-country expert provides area knowledge.
The local expert understands the intricacies of regional laws and regulations and they're well-connected in the local labor market. They tap into the best possible talent pools for the most suitable contractors.
Local experts understand the appropriate local publications to advertise job openings. They also know the best ways to identify and screen candidates.
Recruiting and selecting from a local talent pool also ensures workers meet accepted cultural standards. This is critically important for business new to the area. Hiring from the local talent pool also increases the odds of establishing a positive presence with local customers and officials.
A localized approach to global expansion is often viewed more favorably by the host nation. This can expedite paperwork and reduce expenses.
Blueback Global can help you establish this affordable and flexible option for your business. We'll ensure your contractors meet your exacting requirements and your budget. We have in-country experts in countless nations around the globe.
Employer of Record (EOR)
A business may also hire employees through a third-party Employer of Record. This does not require setting up a legal entity in the foreign location since the EOR becomes the registered employer for the worker. However, the company maintains management and supervisory control, including decisions on compensation, duties, projects, and termination.
Hiring an Employer of Record helps your business overcome the regulatory hurdles a business faces when they expand across international borders. They're fully-versed in the host country's labor laws, tax compliance, immigration, and payroll requirements. This makes foreign employment simpler, regardless of business size.
An EOR arranges all work permits and visas (when applicable) to avoid refusals or delays. They also provide the registered entity within the country. So a company does do not need to establish and register a business in the new territory. They also ensure payroll and labor law compliance which is a primary concern for companies operating in an unknown legislative landscape.
An EOR acts as an intermediary between the employee, employer, and government authorities. Also advises the employer on any employment-related issues such as severance pay, rules of termination, and more.
They help a company manage its remote international employees. They show the business how they can integrate their new workers within the company's existing team.
EORs can draft employment contracts, non-compete agreements, and intellectual property requirements to meet local rules. Additionally, they can ensure the company meets social health insurance, disability insurance, pension and other regulations which often do not agree with home country rules.
For instance, a company may not offer health insurance at home, but it may be a required statutory coverage in some destinations. Overtime, holiday, and leave requirements often differ too.
Managing your international hiring and relocations through an EOR is often the most time-efficient and cost-effective means of expanding your workforce for overseas positions.
Advantages of Recruitment & Hiring Assistance
It can be stressful and frustrating for a company to manage its own international recruitment and hiring. Without a presence in your target market, it can be difficult to connect with the right talent.
Without international recruitment and hiring experience, it is hard to know how to start. There is a considerable risk. For these reasons, it makes sense to work with an experienced global expansion agency.
*****
Blueback Global can provide you with the advice you need to make wise global recruitment and hiring decisions. We expedite and streamline the hiring process so you find the talent needed quickly and within budget.
Let us help you make the best international hiring decisions for your business so your company can expand and flourish. We're well-positioned, highly-experienced. We help businesses of all sizes overcome their multinational business challenges. Contact us for a free consultation and cut through the complications of recruiting and hiring globally.