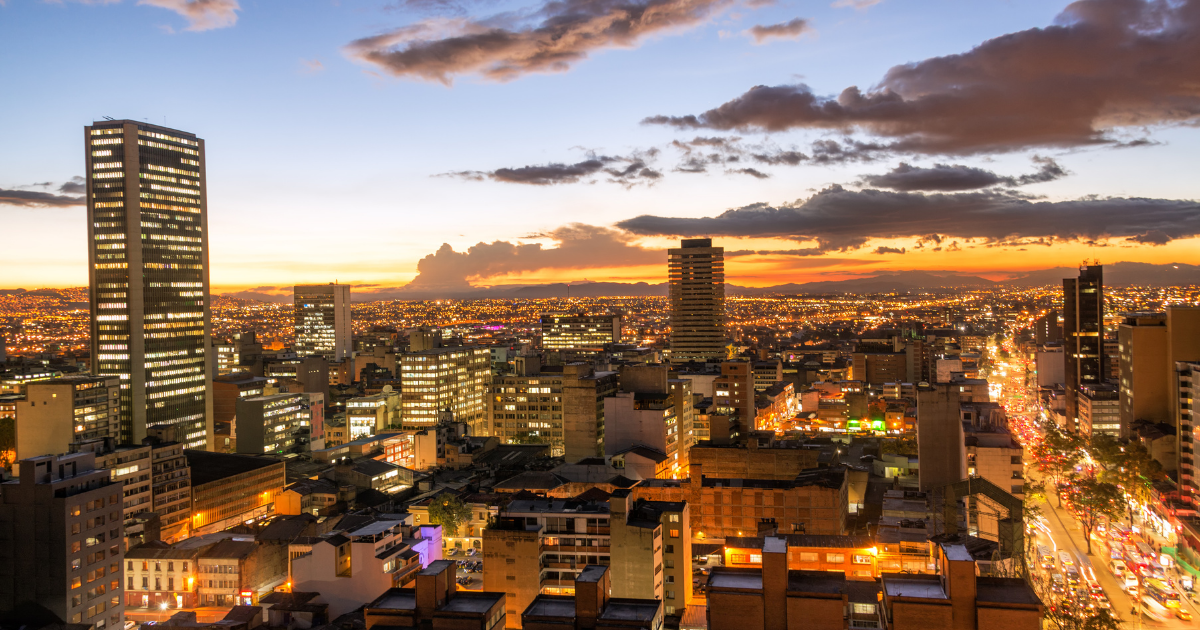 What Are the Main Costs of Hiring in Latin America
Hiring in Latin America is a sensible solution for any business looking to expand globally, especially for North American companies.
Choosing a "nearshore" Latin American location often ensures a similar infrastructure, time zone, and cost-effective pricing structures. Many nations have a North American work ethic and value business partnerships.
Latin America is also an attractive option since many regions boast rich natural resources and geographic accessibility. When hiring in Latin America, developing areas are also great sources of highly qualified and experienced talent and largely untapped markets.
Additionally, many areas are economically and politically stable, reducing risk and simplifying management. Some feature English, Portuguese, and Spanish language skills which can also lead to a smoother international business expansion.
Unfortunately, hiring in Latin America isn't as simple as adding an employee under an employment contract in your host country. Companies considering business opportunities in Latin America need to consider the complexities and costs of hiring.
Establishing an Employment Relationship
According to the Society for Human Resource Management (SHRM), almost every Latin American country considers your business has an employment relationship with an individual when they render services for your company in exchange for monetary compensation.
This condition exists even if you do not have a formal contract with them. The courts presume an employment relationship based on actual performance.
This can become an issue for part-time workers or independent contractors, because they may be classified as permanent employees. For instance, SHRM states "labor courts in Argentina, Brazil, Colombia and Venezuela generally treat the hiring of an independent contractor as the hiring of an employee."
If a contract or the labor courts deem the arrangement between your company and the worker an employment relationship, the employee is legally entitled to all employment benefits. Your business must add the employee to its payroll and fulfill its employment-related obligations. This can include social security, pensions, health care and termination security and any retroactive adjustments.
Labor courts may disregard an existing contract if they find an independent contractor was misclassified and an employment relationship exists.
Outsourcing is not permitted in all Latin American countries and it is highly regulated in others. Failure to comply with outsourcing regulations can lead to serious repercussions.
Luckily, many Latin American countries welcome foreign expansion. When hiring in Latin America, it's a matter of choosing a country that suits your business needs and understands obligations.
You may need professional advice to ensure you clearly establish your working relationship with an employee. Otherwise, countries generally presume an employment relationship exists, which can drastically increase costs.
When hiring in Latin America you may choose to work with independent contractors. You have options for bringing on a contractor, including establishing a business entity or using an Employer of Record.
When hiring in Latin America, an Employer of Record handles all personnel functions, including payroll processing and funding, tax deposits and filing, and employment contracts.
Choosing a good Employer of Record is extremely important. Latin Americans place great emphasis on business relationships. In-country specialists create a healthy partnership with a company to ensure your company operates seamlessly and functions well abroad.
Minimum Wages
Almost every Latin American country includes minimum wage provisions in their constitution. These minimums vary greatly between countries, and some are particularly high. For instance, minimum wages in Argentina are more than three times higher than in Mexico.
Additionally, some countries have several minimum wages depending on the geographical area, sector, or occupation. Since wages directly impact profits, the advice and services of a good Employer of Record is often invaluable.
Monetary Benefits
Many Latin American countries require a salary bonus called the "extra month," or Aguinaldo. Brazil, Colombia, Uruguay, and Argentina demand it, while in Chile it is not required. This bonus equals either 50 or 100 percent of the monthly wage. It is paid either once or twice a year.
Some areas also require profit-sharing benefits. For example, Chilean companies must distribute 30 percent of annual profits to employees. Peru sets profit-sharing benefits by percentages based on the industry. Venezuela requires 15 percent of the company's annual net income to go to employees.
Additionally, some jurisdictions strictly enforce the concept of equal pay for equal work. Consequently, when a company pays an employee a bonus it may be grounds for extra pay for other employees as well.
Paid Leave
Almost all Latin American countries stipulate employees must receive paid leave annually. This can range from 14 days in Argentina to 40 days in Brazil. Since employers pay leave and other wage obligations when productivity drops, it has a significant impact on profits.
Mandatory Contributions
Mandatory contributions account for the lion's share of costs when hiring salaried workers. Old age, survivor, disability, and survivor pensions, health insurance, unemployment insurance or savings for unemployment, and family allowances may apply.
Countries such as Columbia mandate contributions for savings to cushion employees during unemployment. Peru requires employers pay an additional salary instead of providing unemployment insurance.
Additionally, some countries mandate contributions for social causes. For instance, Nicaragua requires a 1.5% contribution for "Victims of War" and Ecuador requires employers contribute to Farmer's Social Insurance.
Employment costs vary widely and can seriously impact your profits. For example, UHY International suggests Brazil has the highest average employment costs in the world.
Dismissal Costs
In most Latin American countries, labor laws strictly regulate the conditions of employee dismissals. Some countries require a business seek permission before dismissing a certain fraction of their labor force.
According to an article published in Economia, companies incur four costs for dismissals: notification, compensation, seniority premium, and wages if a worker wins in court.
Compensation and severance may vary by tenure, location, the employee's position, and sometimes their salary range.
Labor Relations
Some countries also require employees to join a union as soon as the company establishes their business entity and before they hire staff.
Additionally, union-related disputes are common in some countries such as Colombia, Venezuela, and Brazil and can lead to higher expenses and risk. Consequently, SHRM suggests any company doing business in South America needs expert legal counsel and targeted international business advice.
*****
Blueback Global is your international business expansion expert. We offer LATAM business expansion advice and services including business set up, global payroll, accounting and reporting, statutory compliance, immigration support, recruitment and hiring, and more.
With a network of Latin American professionals each with regional knowledge and local business savvy, we simplify doing business in Latin America. We're well-positioned, highly-experienced, and can help you overcome your multinational business challenges.
Contact us for a free consultation and cut through the complications of Latin American expansion.